Through prevention strategies, HIP strives to reduce the use of alcohol, tobacco, and other drugs by youth in Hubbard County.
The role of the community is to clearly communicate that while most teens are making healthy choices, any underage alcohol use is illegal, dangerous, and unacceptable – to both teens and adults. Communicating accurate information and establishing clear guidelines will cultivate even stronger positive community norms in our community.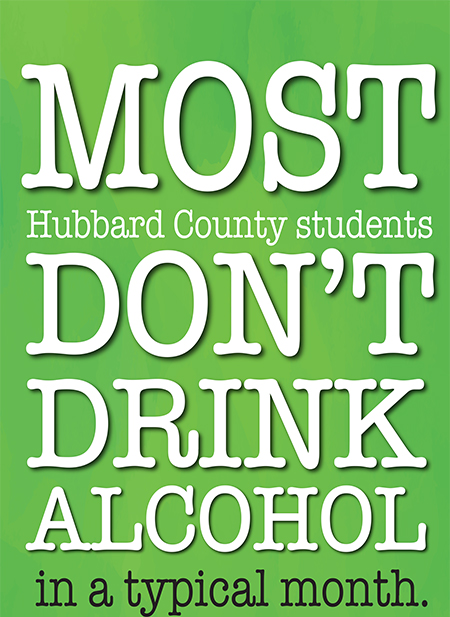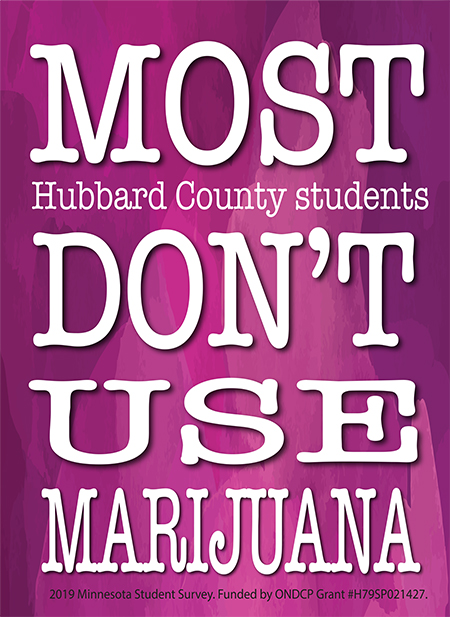 Help us commit to improving the lives of youth in Hubbard County
Most youth overestimate the extent to which their peers are using alcohol. HIP wants to provide an accurate portrayal of underage use; once the youth's perception matches reality, research suggests that their use of alcohol will decrease.
The Positive Community Norms (PCN) Model is an approach to cultivating community cultures around health and safety issues, and will be utilized in the programming done by HIP.
Become a member of Hubbard in Prevention Coalition!